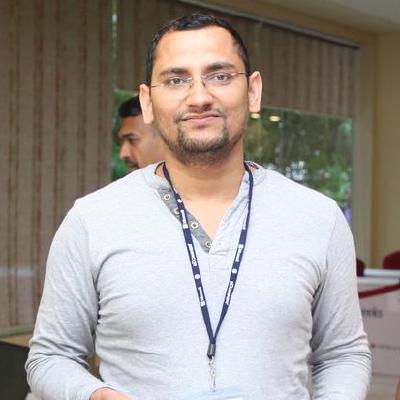 Ajay Kumar Dwivedi
11+ Years of Exp. Lives in Hyderabad, India. Loves Building Automations & Resolve SQL Server Performance Issues.
I help clients to ensure Database Systems are Issue Free, Always Available, and running at Peak Performance State all the time.
EMPLOYMENT
Senior Site Reliability Engineer, AngelOne (Feb 2022 - Present)
Developed & baselined 60+ P1 SQL Server using own SQLMonitor project in a multi-domain environment.
Developed advanced intelligent alerting system for events like Server Unavailability, Low Available Memory, High CPU, Blocking, Low Disk Space, etc using PowerShell & PagerDuty
Performed Optimization of SQL Servers by implementing D.E.A.T.H method of Indexing bring down IO latency from 350+ ms to less than 9 ms.
Tuned multiple queries using various tools like sp_BlitzCache, sp_WhoIsActive, XEvents (rpc_completed/sql_batch_completed)
Implemented SQLTextNormalizer based infra with XEvent (resource_consumption) for performance tuning.
Mentored developers in efficient query writing and performance tuning using techniques like 10x rule of cardinality, cut/combine queries, dealing with scaler functions, inlining of MSTVFs, pagination, columnstore indexes etc.
Helped developers identify parameter sniffing issues causing query regression issues, and resolve them using various techniques.
Resolved many complex query performance issues by solving Kitchen Sink design patterns.
Database Reliability Engineer, Arcesium (May 2020 - Feb 2022)
Designed AlwaysOn RO Readiness solution using TSQL & PowerShell
Designed PowerShell module to move Availability Group databases, and moved 38 TB data
Provided Org Wide SQL Server Training
Designed automation to setup remote Distributor in availability group using PowerShell
Designed automation to setup Transactional replication using PowerShell
Automated scripting out of entire SQL Server & Replications similar to Export-DbaInstance
Designed automations & Monitoring Dashboards on Grafana
Resolved High CPU/Query Regression/IO Latency/Blocking Alerts
Manage PostgreSQL servers/databases
Resolved High CPU issues using Resource Governor & XEvents in multitenancy environment
Brought down app query duration to seconds by converting multi day time filter query to SARGable predicates.
Resolved query regressions by getting rid of issues like tempdb spills, wrong index choice, creating proper structure like indexed view, computed columns, and putting appropriate query hints
Senior SQL Server DBA, TiVo (Feb 2018 - May 2020)
Implemented Database Inventory and Monitoring System using Python/Django/PowerShell/SQL Server
Created Alert/Monitoring System using PowerShell
Automated Server Health Check for users using native tools
Automated Installation/Configuration/Uninstallation of SQL Servers using PowerShell
Senior SQL Server DBA, United Health Group (Oct 2016 - Feb 2018)
Saved $1.0 million/year with Space Capacity Automation
Handled VLDBs and took care of Core DBA Tasks
Senior SQL Server Developer, Ericsson (Jun 2015 - Oct 2016)
Resolved SQL Server Performance Issue with Table Partitioning
Mentored team and guided them with Query Performance Turning best practices
Tripled Database server performance by Query Optimization
SQL Server DBA/Developer, TATA Consultancy Services (Mar 2011 - June 2015)
Saved Hours of DBA efforts with TSQL scripts for SQL Instance Migration activity
Mentored 5 developers and designed Data Warehouse using DB2 & Pentaho
Successfully migrated Billions of data with efficient Tsql programming
Education
Bachelor of Engineering, RGPV University, Bhopal (July 2006 - Apr 2010)
OPEN SOURCE PROJECTS
SQLMonitor: Automation to baseline SQL Server using TSQL, PowerShell, Perfmon & Grafana
SQLDBA-SSMS-Solution: TSQL/PowerShell script for day to day DBA support work.
SQLDBATools: PowerShell module to automate common DBA tasks and advanced alert setup.
MetaDataSync: PowerShell module to synchronize everything from Primary/Principal replicas to Secondary/Mirror/DR replicas in Always On/Mirror setup.
Credential Manager: Infra that provides storage/retrieval functionality similar to Windows Credential Manager. This is very helpful in environment where a proper vault/credential management software is not present.
Space-Capacity-Automation: Stored Procedure that would add/restrict data and log files on new and old disk drives automatically without DBA intervention.
Additional Experience And Awards
Instructor (2008 - 2010): Taught 4 batches of C/C++ in coaching institute
Multiple Award for Automation: Awarded multiple times for Space Capacity automation, Prod- Non-Prod DDL script comparison, Instance Migration automation and many more.
Technical Blog Website: https://ajaydwivedi.com
Online live YouTube tutorial sessions for L1/L2 Database Administrators & Developers
Languages and Technologies
Technologies
HTML, CSS, SQL Server, Linux, CentOS8, Ubuntu, PostgreSQL
Docker, Django, Bootstrap, JQuery, SQL Server, BrentOzarUnlimited First-Responder-Kit; SQLQueryStress; SQL Sentry Plan Explorer; Ola Hallengren Maintenance Solution; OStress; DiagManager; SQLNexus; Performance Monitor; SQL Profiler; SQL Trace; Clear Trace; Extended Events; ReadTrace; PAL; Django; CentOS; RHEL; Grafana;
Scripting
Operating System
Programming Models
SOLID Principles
MVT Architecture
MVC Architecture